Get to know: @Hetface, Showing us all that Vegan life is easy and delicious!
A huge part of Akasha is reaching out and working with amazing individuals in the social media community, our favourite vegan Instagrammer has to be Heather. She runs an Instagram page full of mouth watering vegan dishes that could convince anyone that a vegan diet is worth a try.
So we spoke to her to try to understand what convinced her to go vegan, what she loves about the lifestyle and what tips she may have for anyone thinking of making the switch.
Hey Heather, let's open with a short introduction. How long have you been vegan and what inspired you?
I've been vegan for just over two years and was a vegetarian for about a year before that. I can't really remember why me and my husband decided to completely cut animal products out of our lives, but there were a few documentaries including 'Cowspiracy' that had a big impact on us.
What is your favourite vegan dish?
Ooo, that is a tough one! My favourite thing that I make personally is either enchiladas or my creamy cheesy pasta. (You can find recipes on Heather's profile)
I've had "tofish" and chips (battered tofu) from a vegan festival that was incredible, and in Italy I had a gorgeous gnocchi with seitan ragu, oh and my husband makes the BEST mushroom risotto! It's so hard to pick, because I enjoy food so much more since going vegan, it makes you so much more creative!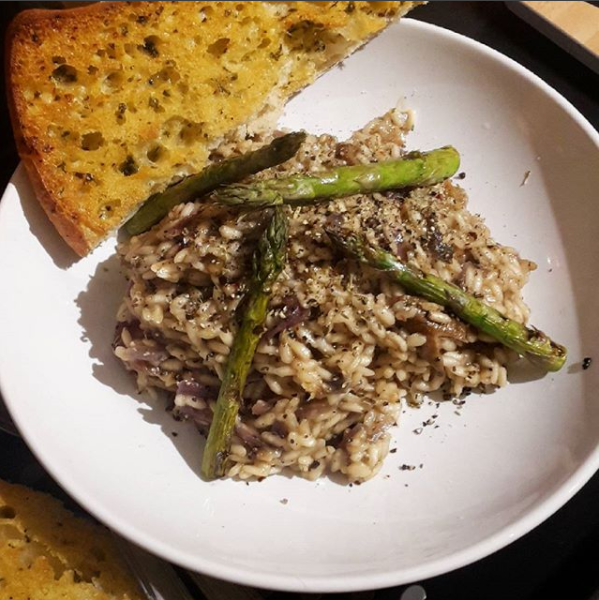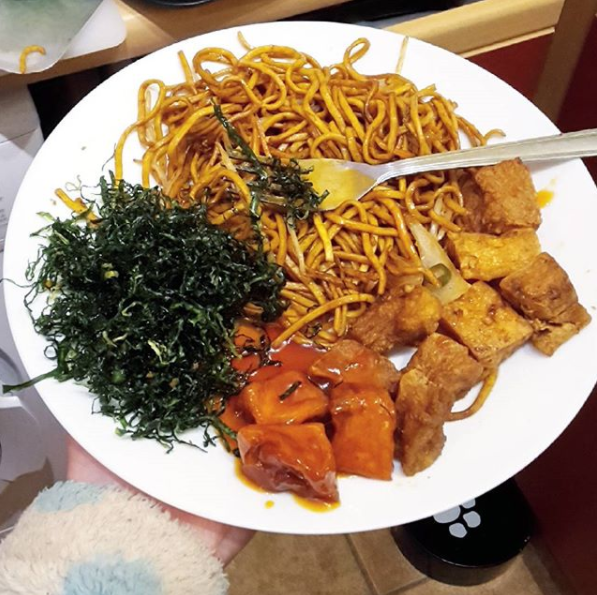 If you could adopt one animal what would it be?
Just one?! That's tough... Because I just want to save them all! I'm a big fan of pigs so if I could save a pig from slaughter and have it running around with my dogs that would be amazing!
What kind of impact has becoming vegan had on your life?
Veganism has had a positive influence in my life in so many ways. Vegans are often scrutinised for their diet and I feel like knowledge is the best defence, so I think you end up learning so much about food and nutrients. I'm one of those people who must have a really fast metabolism and I've spent my whole life trying to gain weight, it wasn't until I went vegan (and really enjoyed food so much more!) that I actually made a significant gain.
And whilst it may not be the nicest subject, we have to talk about going to the toilet for a number two... my digestion used to be awful! But since going vegan I feel so much better and went from going once or twice a week to once or twice a day!
So we've learnt about your diet, what is your favourite drink to fill in your Akasha bottle before a long day?
To be perfectly honest, just water! I used to drink loads of squash and fizzy drinks and tea. But last summer I felt like I just needed to cut it all out, it was tough for a few weeks but the more you drink water the more you get used to it and the more you crave it! I drink mostly water now and find it the most refreshing.
What advice would you give to someone thinking about going vegan?
Don't feel bad for making a mistake! It's a learning curve. Personally, I made a transition over a period of time, where I made more and more vegan choices until eating and living vegan became a normality.
The more you know and the more you find out, the more compassionate you become, and everything else falls into place.
Favourite colour? (To help inspire our next bottle design) ;)
ORANGE! ORANGE! ORANGE! ORANGE!
To learn more about Veganism as a diet you can visit The Vegan Society and to see more of Heather and to get in touch with her about her amazing recipes you can follow her @hetface.
You can use the code 'HETFACE' to get 10% off your order in our store.
Visit our Amazon page to buy your own Akasha bottle.